Does your website look stale, cluttered, or unprofessional? Is your user engagement diminishing significantly? This means that your website design is outdated and hindering your sales, search engine rankings, and growth. Your website is your best salesperson, working 24/7 to attract, engage, and convert potential customers. If your website isn't doing that, then it's time to consider a redesign. 
Do you know that 75% of people judge the credibility of your business solely on your website's design? A poorly designed website can frustrate them, cause them to leave quickly, and hurt your brand's credibility. 
Many people think that once they've designed and built a website they don't need to do anything else. However, websites need regular and continuous maintenance and redesign to keep it updated with the latest web design trends.
Investing in a website redesign can drastically improve user experience, resulting in increased engagement and higher conversion rates. 
In this article, we'll discuss signs that tell you might need a website redesign. 
What is a website redesign?
A website redesign is the process of injecting life into outdated web pages to give it a fresh face. It's not only about updating the look and feel of your site with fresh colors, fonts, and imagery, but also improving the overall user experience via changes to the website structure, navigation, content, and form layouts. It's an opportunity to reexamine your messaging hierarchy and help your visitors to easily navigate through everything you have to offer.
How do you identify if your website needs a redesign?
In the dynamic digital landscape, your website cannot remain stagnant. Failing to gauge its impact may lead to diminishing returns, requiring a complete overhaul of your website. However, determining whether your business requires a website redesign can be challenging, especially if you're uncertain when and where to initiate the process. 
Below are some big signs that confirm that your website needs a face-lift.
1. Your website is hindering your business goals
A website can serve various purposes, from direct sales to brand education, and each requires a different approach to web design. A website that doesn't align with your business goals will result in a disappointing return on investment. It can hinder your business growth and prevent potential customers from discovering your brand.
So, if your website isn't driving revenue, ranking on Google, or accurately reflecting your value propositions, it's probably time for a redesign. 
2. You brand identity has been redefined
If your business has undergone a rebranding process and your brand identity has changed, your website should also need a makeover. Your website is the face of your brand which motivates visitors to decide to do business with your company. If your market segment has evolved and you have different brand messaging for a new audience, make sure your website caters to your target audience and offers the same look and feel as they navigate through your web pages to make a good first impression.
3. It has boring aesthetics
We all love to navigate through the websites that have aesthetically pleasing web pages. If your website has dull pages that don't entice visitors to spend more time, you should consider a redesign and focus on the latest UI/UX design trends. 
Today's web visitors have certain expectations of what a website should look like to be considered professional. If your website is cluttered with poorly sized images, poorly placed content, and unappealing color schemes, it can impact the perception of your brand's professionalism and trustworthiness. 
It can also give the impression that your brand is not up-to-date with the latest trends and technologies. Potential customers may question your credibility and wonder if you are a reliable business partner. 
According to a study by Stanford University, 46.15% of people consider the design of a website as the top factor in determining a company's credibility.
Your website is a crucial aspect of your brand's image, so it's essential to ensure it looks modern, professional, and trustworthy.
Revamp your dull web pages with a bold, refreshing look!
Enter our website redesign giveaway and get a chance to win a free makeover of your Web pages.
4. Your website has poor UX metrics
Building a successful website requires prioritizing user experience (UX). While it may sound simple in theory, many websites struggle to execute it effectively. To provide a great experience, your website must prioritize easy navigation, valuable and engaging content, clear calls to action, and visually appealing design elements that align with your brand.
To measure your website's user experience, Google provides metrics called Core Web Vitals  as part of their page experience ranking system. You can assess your website's performance against these metrics through the Google Search Console. 
The most obvious metrics that can indicate poor user experience are:
High bounce rates: When users visit your website and leave within seconds, this may lead to high bounce rates. They're a strong indicator that your web visitors aren't happy with the page experience of your site. Different pages will naturally have different bounce rates. For instance, a page with a contact form is expected to have a higher bounce rate than the homepage. A high bounce rate can result from various factors, such as slow page load speed, inadequate or unclear content, poor UX design, or other causes.
Low page views:

It indicates poor website engagement, unless there's some sort of conversion.

An unusually high page views:

It means that visitors are struggling to find the required information on your website..
5. Your website is old
Although there is no fixed date for a website's expiration, our clients frequently inquire about the appropriate timeline for a website redesign. A general guideline would be every three to five years due to rapid changes in technology, design practices, search engine optimization (SEO) techniques, and functionality possibilities.
If your website is older than 2 or 4 years, it may be time to consider a redesign. At this stage, the benefits of a redesign or refresh are apparent, and the effects on your business would be significant.
6. You're simply jealous of your competitors' websites
In any industry, businesses go through life cycles, and it's not uncommon to see multiple brands making shifts around the same time. Monitoring your competitors is essential, particularly since your potential customers are likely engaging with some of those rivals.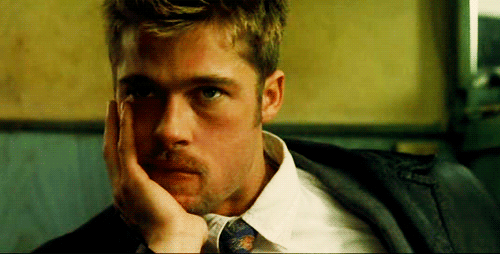 If you find yourself feeling envious of your competitor's website design, they might be outpacing your business. If their website is more user-friendly, visually appealing, and optimized for conversions, you could be at a disadvantage, leading to the loss of potential customers.
If your competitors have recently revamped their website designs, it might be time for you to consider doing the same.
So how do you plan a successful website redesign strategy?
When embarking on a website redesign, it's important to have a clear purpose or problem to solve, whether it's a brand overhaul or a product update.
Defining this vision early on is key to the success of the redesign and the efficiency of the process. Website design has evolved significantly, with clean design, easy navigation, and user experience being the norm.
An outdated website can hinder your business's leads and conversions, so it's essential to update its design, improve its speed, incorporate new colors, videos, and animations to make your site feel fresh and modern. 
Revamp your dull web pages with a bold, refreshing look!
Enter our website redesign giveaway and get a chance to win a free makeover of your Web pages.
---