7 out of every 10 customers leave the items in the cart without making any purchase – resulting in a yearly loss of $18 billion in sales revenue. Shopping cart abandonment is a widespread issue, much like the phenomenon of ghosting.
There could be many reasons that online shoppers abandon their shopping carts at the time of checkout. Research shows that 58.6% shoppers abandon a cart and the reason was: "I was just browsing/not ready to buy." While, in some instances, cart abandonment may simply be the result of window shopping.
However, there are cases where customers abandon their carts due to friction in the online shopping experience. This type of cart abandonment is preventable, and there are actions that can be taken to recover these lost sales.
In this guide, you'll learn the reasons why shoppers abandon their carts at the checkout process along with some strategies on how to reduce cart abandonment.
What is shopping cart abandonment?
When a customer adds items to an online shopping cart and begins the checkout process for an online purchase but does not complete it, this is called shopping cart abandonment. The items left in the cart are considered to be "abandoned." Retailers pay close attention to this aspect of the online shopping experience.
Why is shopping cart abandonment a problem?
Shopping cart abandonment can be a problem for retailers because it represents a missed opportunity for a sale. If a customer adds items to their cart but does not complete the purchase, the retailer loses the potential revenue from that transaction.
Additionally, a high rate of shopping cart abandonment can indicate a poor user experience or a broken sales funnel on the retailer's website, which can further impact the company's bottom line. For these reasons, reducing shopping cart abandonment and optimizing the checkout process is a crucial concern for many online retailers.
How to calculate the rate of shopping cart abandonment?
The rate of shopping cart abandonment is determined by dividing the number of completed transactions by the number of started transactions, then subtracting the result from 1, and then multiplying it by 100. This shows what percentage of the site's users intend to buy by adding items to the cart, but do not complete the purchase.
For example: suppose you've made 60 successful sales out of a total of 170 digital carts, then your cart abandonment rate will be calculated as:
[1- (60 ÷170)] * 100 = 64.7%
You'll be surprised to know that the average rate of cart abandonment across all eCommerce niches is 69%.
Keeping track of the shopping cart abandonment rate is crucial for ecommerce sites as a high rate could indicate a poor user experience or a flawed sales process. Reducing abandonment leads to increased sales and revenue, making optimizing the checkout flow a primary concern for online retailers.
What are the possible reasons for shopping cart abandonment?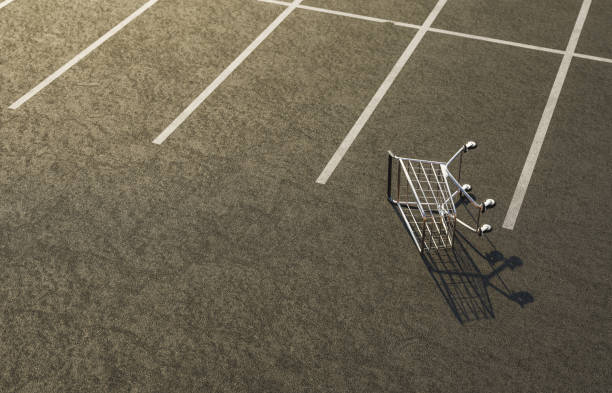 There are many factors that contribute to shopping cart abandonment. By understanding these common reasons you can work to address them and improve the customer experience to increase sales and revenue.
Below are some of the most common reasons why customers may leave items in their carts without completing the purchase:
1. High shipping costs
The primary reason for shopping cart abandonment is high shipping costs. Customers are often deterred from completing their purchase if the shipping costs are too high, especially if they are unexpected or not clearly communicated.
2. Lengthy/complicated checkout process
A lengthy or complicated checkout process can also lead to shopping cart abandonment. Customers may become frustrated or overwhelmed by too many steps or information requests during the checkout process, leading them to abandon their carts.
3. Requirement to create an account
Some customers may be hesitant to create an account with an ecommerce site, especially if they are making a one-time purchase. This requirement can lead to shopping cart abandonment, especially if the customer feels that the process is too time-consuming or invasive.
4. Lack of trust in the website
A lack of trust in the website, such as concerns over security or privacy, can also lead to shopping cart abandonment. Customers may be wary of entering their personal and financial information on a website if they do not feel confident in the site's security measures.
5. Unexpected or hidden fees
Unexpected or hidden fees, such as taxes, handling fees, or processing fees, can also contribute to shopping cart abandonment. Customers may feel frustrated or misled if they are not made aware of these fees until later in the checkout process.
6. Payment security concerns
An outdated website design, the absence of an SSL certificate, an unknown brand name, or an unfamiliar payment gateway can raise concerns for customers and prevent them from making a purchase. Research by Baymard Institute indicates that 18% of consumers are wary of sharing their credit card information with ecommerce sites they don't trust. A shortage of social proof, such as reviews, testimonials, and other user-generated content, makes it challenging for customers to have confidence in your business.
7. Site speed and app performance issues
A confusing or slow-performing website can cause customers to lose faith in your product or service. According to a study on web credibility conducted by Stanford University, 75% of consumers judge the credibility of a business based on its website design. It is important to upgrade your website's uptime and performance, especially during peak shopping seasons.
Additionally, cross-browser and cross-device testing should be conducted to ensure your online store functions correctly on different browsers and devices. Reports on website performance can be obtained through Google Analytics by going to Audience > Technology > Browser & OS or Audience > Mobile > Devices.
How can we reduce shopping cart abandonment?
Reducing shopping cart abandonment is pivotal for e-commerce businesses to increase the conversion rate and overall sales. Try these proven strategies to reduce the rate of cart abandonment and win back lost sales.
1. Offer incentives for completing the purchase
Providing incentives for customers to complete their purchase, such as free shipping, a discount, or a free gift with purchase, can encourage them to return to the website and complete the transaction.
2. Simplify the checkout process
Making the checkout process as straightforward and user-friendly as possible can help to reduce the number of abandoned carts. This may involve streamlining the number of steps in the process, reducing the amount of information requested, or offering multiple payment options.
3. Send follow-up emails or reminders
Sending follow-up emails or reminders to customers who have left items in their carts can encourage them to return and complete the purchase. This can be especially effective if the email includes information on the items left in the cart, a reminder of any incentives offered, or a time-limited discount.
4. Offer guest checkout
Allowing customers to make a purchase as a guest, without having to create an account, can help to reduce shopping cart abandonment. This can be especially beneficial for customers who are making a one-time purchase or who are hesitant to share their personal information with the website.
5. Provide clear information on shipping costs and policies
Making the shipping costs and policies clear and transparent can help to reduce the number of abandoned carts. Customers should be able to easily see the estimated delivery time, shipping costs, and any relevant taxes or fees before they reach the checkout page.
6. Ad retargeting
Ad retargeting allows you to show advertisements to users who have previously interacted with your website. This is achieved by placing a cookie on the user's browser and using that information to display relevant ads as the user browses the web. According to a research, nearly 30% of non-converting visitors return to a site through ad retargeting because retargeted ads are 76% more likely to be clicked than non-retargeted display ads. You can use tools like tracking pixels, to use boatloads of data to target the right shoppers at the right time to convert.
By showing targeted ads to users who have already expressed interest in a product, you can increase the likelihood that the user will return to your site and complete the purchase.
You can use display ads to reach shoppers who have abandoned their cart on your website. These ads can appear on other websites they visit, reminding them of the items they left behind.
Additionally, prepare remarketing lists for search ads (RLSA) including people who have abandoned their cart and use this list to target them with more relevant search ads when they search for related products.
Social media ad retargeting is another good option to reach shoppers who have abandoned their cart by displaying ads on their social media feeds.
However, It is important to consider the shopper's experience when retargeting and avoid bombarding them with too many ads. The goal is to provide a personalized and relevant experience to encourage the shopper to return and complete their purchase.
7. Add "save for later" exit intents
Shopping carts are often used as a way to save items for later purchase by potential customers. Instead of solely relying on shopping carts, provide an option for customers to create a wishlist, making it easier for them to keep track of desired products.
To personalise the experience, encourage customers to sign up and save items for later. This can also help obtain their email for further engagement. To enhance the mobile experience and reduce cart abandonment, consider adding personalized pop-up previews. This approach is more relevant to the customer and less pushy.
8. Create one-click shopping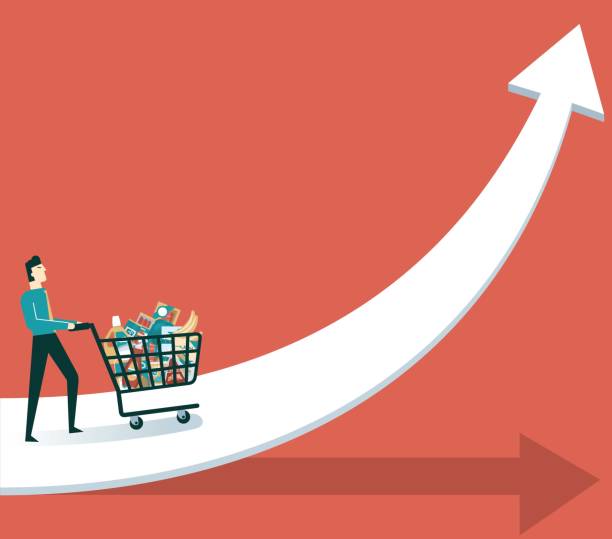 By offering a streamlined and convenient checkout process, similar to Amazon's one-click shopping button, you can encourage registered customers to complete their purchases. This simple and effortless process can significantly reduce shopping cart abandonment, especially for loyal members.
9. Offer multiple payment methods
Expand your payment options to provide greater flexibility and convenience for customers. Allow shoppers to use various forms of payment such as credit cards, PayPal, Amazon Pay, or other popular payment methods that are specific to your niche. By offering multiple payment options, you can enhance the shopping experience and reduce the chances of cart abandonment.
10. Create seamless navigation between cart and store
Consumers often take an indirect and inefficient path when shopping online, moving back and forth between the shopping cart and store. To reduce friction in the checkout process, it's crucial to make it easy for customers to navigate between the cart and store.
Retail giants like Amazon are constantly experimenting with the checkout flow to optimize the experience and encourage consumers to buy more. To make it effortless for customers to save and return to their carts, provide logical and intuitive navigation options between the checkout and product pages. The less work required from the customer, the greater the chance of conversion.
11. Multi browser accessibility of your ecommerce store
Your e-commerce store serves customers who use different browsers. Although Google Chrome is the most widely used browser, accounting for 64% of users globally and 49.2% in the US, other browsers also have a significant user base.
To prevent lost sales, have your IT team make your site compatible with various browsers. Issues such as a poor shopping experience and frustrating payment process can cause customers to abandon their purchases.
Encourage customers to switch to a different browser for a better experience and work on making your site compatible with all browsers.
12. A/B test the cart page
A/B testing is a crucial aspect of eCommerce conversion optimization. It helps you determine what's effective and what requires improvement, ultimately reducing the abandonment rate of shopping carts. However, don't rely solely on tools. Experience the process yourself. Use your eCommerce store, just like your customers would. Navigate, add items to the cart, fill out forms, and complete fields. This will give you insight into the challenges customers face on the cart page. You can assess font readability, product image visibility, and more.
Improve shopping cart abandonment rates with Hypabeez
If you think your customers are leaving your site without completing the checkout process and your cart abandonment rate is continuously increasing, we can help. Hypabeez is a vetted advertising agency with proven experience in improving ROIs for our e-commerce clients. We can analyze the current stats of your e-commerce store and perform the necessary optimisation to improve the overall customer experience. We'll help you win back lost sales in less time so you can relax and focus more on the production process.
---